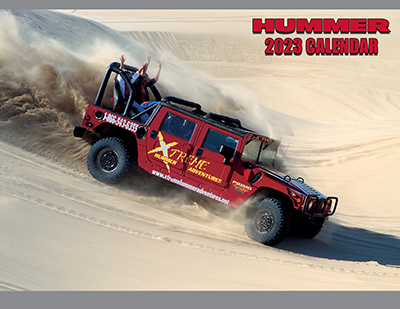 The 2023 Hummer Calendar, The 26th Annual Edition
Usually ships same or next business day.
Orders for shipping to CANADA only.

$29.95 $24.95 USD
For 1 calendar
Shipping included
($49.95 $35.95 for 2 calendars)

For ONE (1) calendar:

For TWO (2) calendars:
To purchase more than two, CLICK HERE to send an e-mail for a quote.
For delivery to the U.S.A., CLICK HERE for an order form.
For delivery outside the U.S.A. or Canada CLICK HERE.
---
Hummer Trademarks used with the written permission of General Motors Corp.
---
Read The History of The Hummer Calendar
---